WELCOME TO CHOIZCOM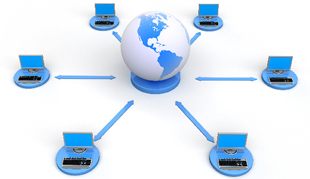 Choizcom Limited is an Information and Communications Technology company working in partnership with reputable international partners. We have made remarkable impact in the provision of Internet-based communication services with patronage nationwide.
In partnership with Net2Phone Inc., we have been able to establish ourself as a leader in Voice over Internet Protocol (VoIP). We ensure provision of toll-quality calls and fax between computers, telephones, and broadband devices.
Our services include sale, installation and support for VSAT and VoIP Equipment, IP-PBX, Wired and Wireless Network Deployment across Local, Metropolitan and Wide Area Networks and Power back-up systems, out-sourcing of Information Technology equipment and provision of web Bulk SMS services at the most competitive rate. Take a look at our product offerings to see how we can help your organisation to meet your product needs and make huge savings on the cost of running your business.